NASA lists Richfield as the city with the best view in Utah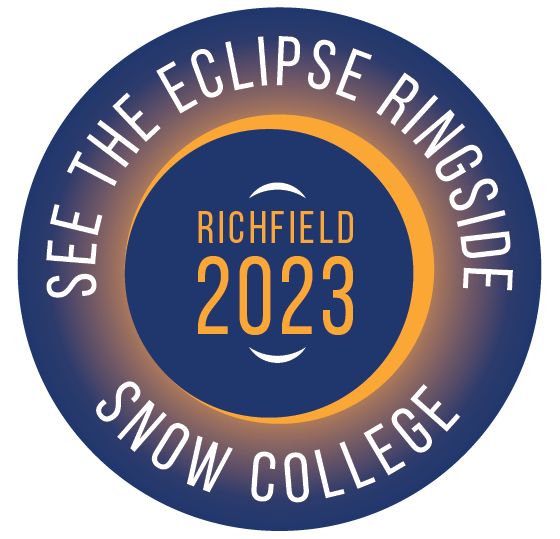 May 18, 2023 – Richfield, UT – An annular eclipse will occur on October 14, 2023, and Richfield has been named by NASA as the best city in Utah to view this rare celestial event. To celebrate, Snow College is hosting a viewing party from 9 am – 12 pm on its Richfield campus.
While annularity (the best part of the eclipse) will occur from 10:26-10:31 am, the eclipse will begin at 9:09 am and continue until 11:57 am. During that time, Snow College professors will be on hand with telescopes, science experiments, and solar eclipse glasses. The event is free and open to the public.
Professor Steven Hart is one of the many committee members working together to ensure a successful event. He said, "As soon as we realized that we are in an ideal location to view the celestial event of the decade, we knew that we wanted to provide a way for people to come together to learn about—and safely view—the annular eclipse. We are excited for the opportunity to host this event and anticipate that people will come from all over the state to get the best view."
To learn more about the annular eclipse or the viewing event at Snow College Richfield, please visit snow.edu/eclipse.
About Snow College
Snow College, founded in 1888 by Utah pioneers, is a two-year college with campuses located in Ephraim and Richfield, Utah. Serving more than 5,000 students, the college has been nationally recognized for its student success rates, affordable cost-for-value, involvement opportunities, and exceptional teaching. Learn more about all Snow College has to offer online at snow.edu.