Inspired by late softball player, Paige Rydalch, students wanted to give back to community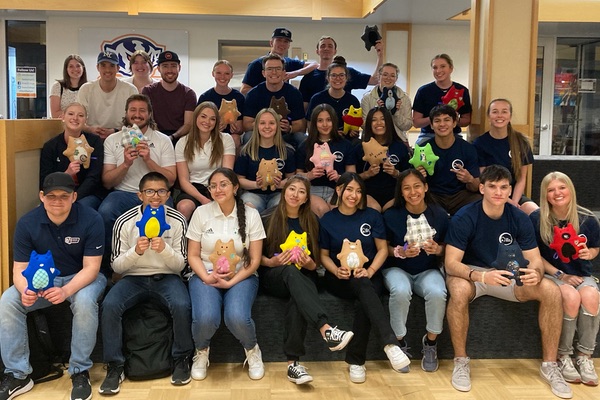 April 27, 2023 - Ephraim, UT - On April 11th, 2023, Snow College hosted the "Serve with Purpose" event in partnership with the Utah Health Scholars Program, the Service Club, the Healthy Badgers Coalition, and the Snow College Softball Team. The event was inspired by Paige Rydalch, a Snow College softball player who tragically passed away in a car accident earlier this year.
The event was a day of giving back to the community, with donation stations set up on campus for students and members of the community to donate items toward local needs. Participants came together to write letters of hope, sew teddy bears, prepare blankets and NICU cuddle cloths, and assemble humanitarian kits.
The event was a huge success, with a great turnout from Snow College students and members of the community. It was heartening to see so many people come together to contribute to causes Paige found purpose in and to make a positive impact on the community.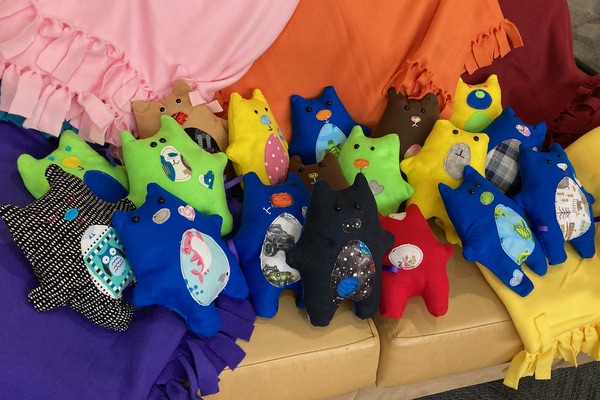 "We are grateful to everyone who came out to serve with purpose," said Ginny Smith, the Program Coordinator of the Utah Health Scholars Program at Snow College. "This event was student-driven from the ideas to the implementation. It was humbling to witness the leadership and altruistic attitudes of our students in UHS, the Snow College Softball Team, the Service Club, and the Healthy Badgers. The students and attendees made this event a success and because of that, hundreds of babies, children, and parents in the midst of medical or financial hardship will feel that positive influence."
The Utah Health Scholars program was proud to have hosted such a wonderful event that united the community for a good cause. Thank you to all who participated and helped make this day a success.
For more information about the Utah Health Scholars program, please email Ginny Smith at ude.wons@htims.ynnig.
About Snow College
Snow College, founded in 1888 by Utah pioneers, is a two-year college with campuses located in Ephraim and Richfield, Utah. Serving more than 5,000 students, the college has been nationally recognized for its student success rates, affordable cost-for-value, involvement opportunities, and exceptional teaching. Learn more about all Snow College has to offer online at snow.edu.