Nephi Learning Center to help fill gap in educational opportunities for Juab County and surrounding area.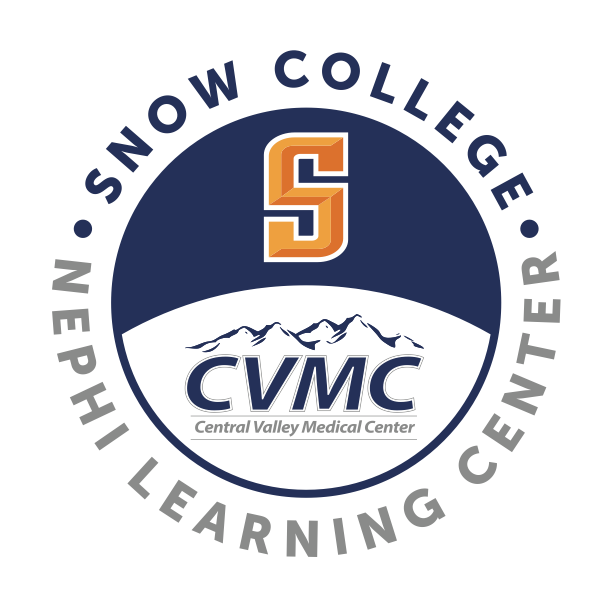 July 26, 2022–Ephraim, UT – Snow College is pleased to announce the opening of the Nephi Learning Center located on the campus of Central Valley Medical Center in Nephi.
A ribbon-cutting ceremony will be held on Thursday, August 4 at 1 PM on the CVMC grounds at 48 West 1500 North in Nephi, Utah. The public is invited to attend.
Snow College will immediately begin educational programming in Nephi. With increasing population and industry growth from the Wasatch Front expanding into the Snow College service region, including Juab County, more training and educational opportunities are needed. Certified Nurses Assistant and EMT programs will be included in the initial college course offerings. Training for businesses will also take place in the Center under the direction of Snow's Small Business Development Center (SBDC) and will include appointments for weekly business counseling. Additionally, continuing education programming will be made available in the Center and also online. The college plans to expand its offerings as demand for the programs increase.
Snow College will also work closely with Juab School District, the Nephi Chamber of Commerce, county and city leaders, and local businesses.
"We are thrilled to expand training opportunities to Juab County residents. Training local residents to fill high-demand, high-wage positions in the community is a responsibility we take very seriously. Thanks to a generous partnership with Central Valley Medical Center, we can immediately start serving a broad population, from high school juniors and seniors to adults looking to upskill or change career paths." – President Stacee Y. McIff
About Snow College
Snow College, founded in 1888 by Utah pioneers, is a two-year college with campuses located in Ephraim and Richfield, Utah. Serving more than 5,000 students, the college has been nationally recognized for its student success rates, affordable cost-for-value, involvement opportunities, and exceptional teaching. Learn more about all Snow College has to offer online at snow.edu.