Founded in 1982, the Snow College Foundation is dedicated to the philanthropic support of Snow College. The Foundation provides support through the development of charitable giving, creating community awareness. The following Snow College Foundation Board of Directors is a volunteer group of community leaders and alumni.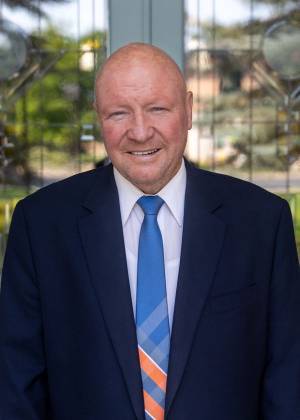 Bruce Snow - Chair
Bruce Max Snow is no stranger to college life. He was appointed Director of LDS Philanthropies for BYU-Provo, BYU-Hawaii and the Polynesian Cultural Center in 1999. He oversaw all fundraising efforts on behalf of these three entities, while also assisting the Perpetual Education Fund, Humanitarian Aid, etc. He, his wife Cindy, and all four of his children graduated from BYU-Provo. After completing undergraduate work, Snow, a native of St. Anthony, Idaho, accepted a position at Fremont High School in Watts, California where he coached basketball. While in Southern California, he earned a Juris Doctoral degree, then moved to Boise, Idaho to clerk for Federal District Judge Marion J. Callister. Snow took his young family to Seoul, Korea in 1989 where he served three years as Mission President. More recently, he and his wife served at the Provo MTC in a Branch Presidency, then as District President, then in the MTC Presidency - for four years - during the "rush!" In addition to the Snow College Foundation Board, he currently serves on the Provo Parks and Recreation Board.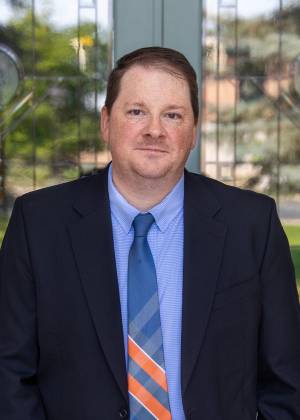 Joe Strain - Vice Chair
Joe Strain is currently a Partner with PriceWaterhouseCoopers. He Graduated from Snow College in 1997 and continued his education at Utah State University. After graduation, Joe started his career as a CPA working in the PwC Salt Lake City office. In addition to his duties in Salt Lake City with PwC, he spent seven years teaching accounting at Westminster college before his career took him to the PwC National Office. Joe spent two years in the PwC National Office in SEC services primarily focusing on IPOs with retail and consumer companies. Once his two-year tour at national was done, Joe embarked on another two-year tour to work at PwC in Tokyo, Japan. Joe ended up spending seven years in Tokyo primarily serving his firm's largest technology client navigating the US regulatory environment. During the summer of 2019, Joe finished his time in Japan and moved back to the US, and is now the Assurance Leader for PwC in San Diego. Outside of work, Joe is dedicated to his family. He has a wife and three kids who have accompanied him all over the world. He loves the outdoors and loves Utah. Even while living in Japan, Joe has always kept a residence in Utah and visits often. Outside of PwC, Joe has spent time as a Vice President of the Mountain West Capital Network and is on the Board of Connect San Diego and a member of the Audit Committee of Community Housing Works in San Diego.
Gail Albrecht
Gail Albrecht was the first person in her family to graduate from college. She earned a bachelors degree in psychology and english from Brigham Young University, and went on to teach English at Richfield High School. Gail took a break from teaching for a few years to raise her children, but upon her return to teaching, Mrs. Albrecht held several positions. She taught at Richfield Junior High and Richfield High School as a special education and Indian education teacher. She then received her Masters Degree from the University of Utah and was promoted to Learning Coordinator at Red Hills Middle School, and later to the position of School Counselor. Next, Mrs. Albrecht earned her Administrative Endorsement from Utah State University and was hired as Director of Special Education, Preschool, Title I, the Alternative Language Program, and Indian Education for Sevier School District. She worked hard to ensure that those subgroups were making adequate yearly progress. She was later elected to be President of the Utah Special Education Directors and then was named Assistant Superintendent of the Sevier School District. Her favorite part of her job is observing classrooms throughout the district, watching excellent teachers in action. She also enjoys the outdoors, most recently fishing for halibut in breathtakingly beautiful Prince William Sound, and reading with her nine precocious and adorable grandchildren.
Michael R. Carlston
Michael R. Carlston is an attorney with Snow, Christensen, and Martineau in Salt Lake City where he is chair of the Real Estate Practice Group. His practice includes counseling developers, investors, businesses, and government entities in all aspects of commercial real estate transactions. He received a bachelor's degree and then his juris doctor from the University of Utah joining the Order of the Coif. He is currently a member of the Utah State Bar, American Bar association, and the Salt Lake County Bar Association.
Kay Christensen
Kay was raised in Ephraim, UT. He is married to Diane Hougaard Christensen, and they are parents of six children and 21 grandchildren. Kay is a proud Snow College alum. He also attended Utah State University and Washington University in St. Louis, Missouri. Kay's profession has been in sales and marketing within the grocery industry, and he currently owns a consulting company. Kay has been active in civic affairs throughout his life. He served for 20 years on the board of directors of the Boy Scouts of America Heart of America Council in Kansas City. He was also the chairman of the advisory board of KMBZ and KMBR radio stations in Kansas City and was active in local city affairs for the city of Overland Park, Kansas. Kay's service in the Church of Jesus Christ of Latter-day Saints includes functioning as a young missionary to Great Britain; a bishop, counselor and stake president of the Kansas City Missouri Stake; regional director of public affairs, regional representative, Area Authority Seventy in the North America area; president of the Ukraine Donetsk Mission; and counselor in the Kyiv Ukraine Temple Presidency. Kay also serves as the current Snow College Alumni Board Association President.
Randy Cox
Randy Cox has been in the brokerage industry for more than 30 years. He was branch manager at Kidder, Peabody for 10 years and has managed investments for high net worth individuals and corporations since 1994. He is currently the managing director for investments at Wells Fargo Advisors, LLC, in Salt Lake City. Randy graduated from Snow College and went on to receive his bachelor's degree in economics and a master's degree in business from Brigham Young University. He and his wife are the parents of five children.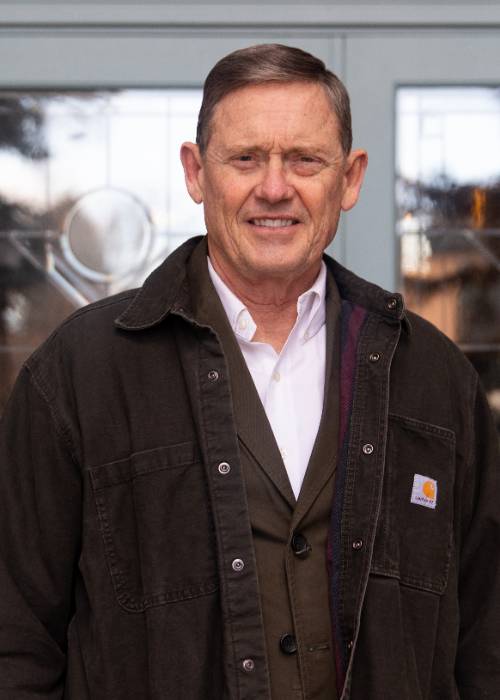 Dale Darling
Dale Zane Darling was born in Lehi, Utah and graduated from Lehi High School in 1976. He then attended Snow College and graduated with an Associate degree in 1979. After graduating from Snow, Dale served a two-year mission for The Church of Jesus Christ of Latter-Day Saints in Scotland and Northern Ireland. Upon his return, he attended the University of Utah and graduated with a Bachelor of Science in Marketing. Since then, he has graduated from the Kellogg School of Broadcast Management at Northwestern University.
Dale has worked 30 Years in broadcast and digital publishing sales, 20 years with KSL5 Television, 10 Years with Deseret Digital Media. His current role is Senior Vice President of Sales for Deseret Digital Media. He is a board member of the Utah Section of the PGA and has been on the board of directors of AMICUS Health Services for five years. He has been married to his wife, Renae, for 26 years and has five children and seven grandchildren. Dale's other interests include golfing, skiing, running, investing, and church involvement. Dale splits his time between homes in Bountiful, Utah and Spring City, Utah.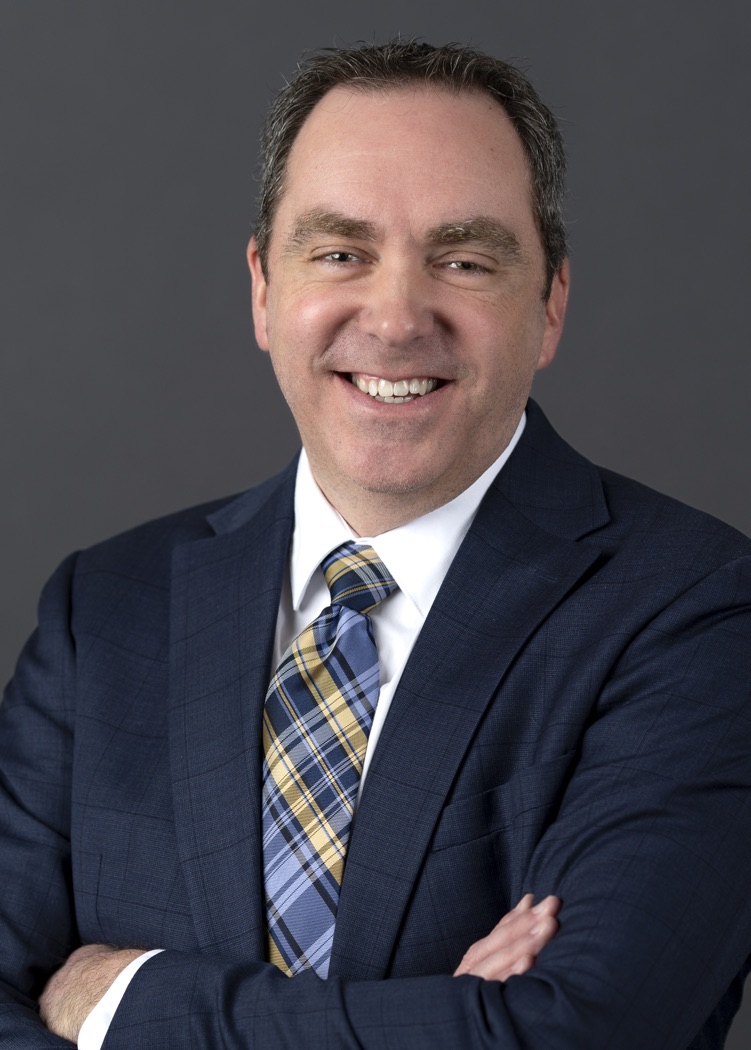 Carson Howell
Carson Howell serves as the Vice President of Finance and Administrative Services at Snow College. Carson has previously served for the Arizona Legislature, the Utah Governor's Office, the Utah System of Higher Education, USTAR, and most recently as the Chief Financial Officer at the Idaho State Board of Education. While in Idaho, Carson designed and implemented the Idaho Direct Admissions initiative and the Apply Idaho application system – both designed to make it easier for students to apply and be accepted to college. Carson earned an associate's degree in biology education from Ricks College, a bachelor's degree in microbiology from Boise State University, a master's degree in public administration from Syracuse University, and a Ph.D. in public policy and administration from Boise State University.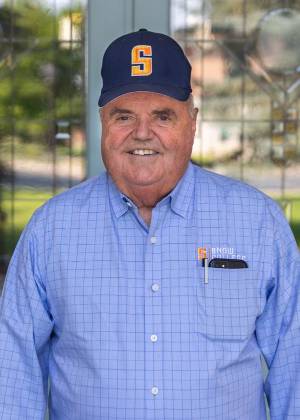 Mark Howard
Mark Howard graduated from Snow College and was co-captain of the football team while attending. He received his bachelor's degree at BYU and his masters in health administration at UCLA where he met his wife. He was named a Snow College Distinguished Alumnus in 1983, and later a distinguished alumnus at BYU in 2003. He is a former resident of the Snow College Alumni Association. He previously worked for the Veterans Health Administration in Los Angeles, the Orange County Medical Center, the Air Force Corps in Thailand, and was the administrator and CEO for Intermountain Health Care in Central Utah. He retired as a full Colonel in the Air Force Medical Service Corps where he received the Bronze Star and the Vietnam Cross of Gallantry.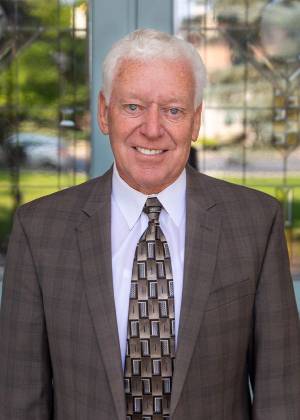 Mark Jones
Mark Jones was born and raised in Nephi, and graduated from Juab High School. He later graduated from BYU with a bachelor's degree in Agriculture Economics and Accounting and has served on many local, state, and national organization boards and committees. He currently serves on the Board of Directors of the Utah Municipal Power Agency, and the American Public Power Policy Makers Committee in Washington D.C. He has worked in banking for 38 years, and is currently working for Utah Community Credit Union as manager of the Nephi Office.
Stacee McIff
The Utah Board of Higher Education named Stacee McIff as interim president of Snow College, as of July 1, 2022. McIff has served as vice president for technical education and workforce development at the college since 2021 and will lead Snow College during the Utah Board of Higher Education's search for its next president. Stacee has worked at Snow College for more than 15 years and served as interim in her current role before being appointed vice president for technical education and workforce development in 2021. She also served as Snow College Business Department chair from 2012-2020, and has held a faculty role at the college since 2006. Stacee has been heavily involved in the community and has served on the Southern Utah University Alumni Advisory Committee, the Board of Directors of the New Horizons Crisis Center, as national board chair of FBLA-PBL, as president of the Sevier County Republican Women, and more. McIff holds a Master of Science in Business Information Systems from Utah State University and a bachelor's degree in business education from Southern Utah University.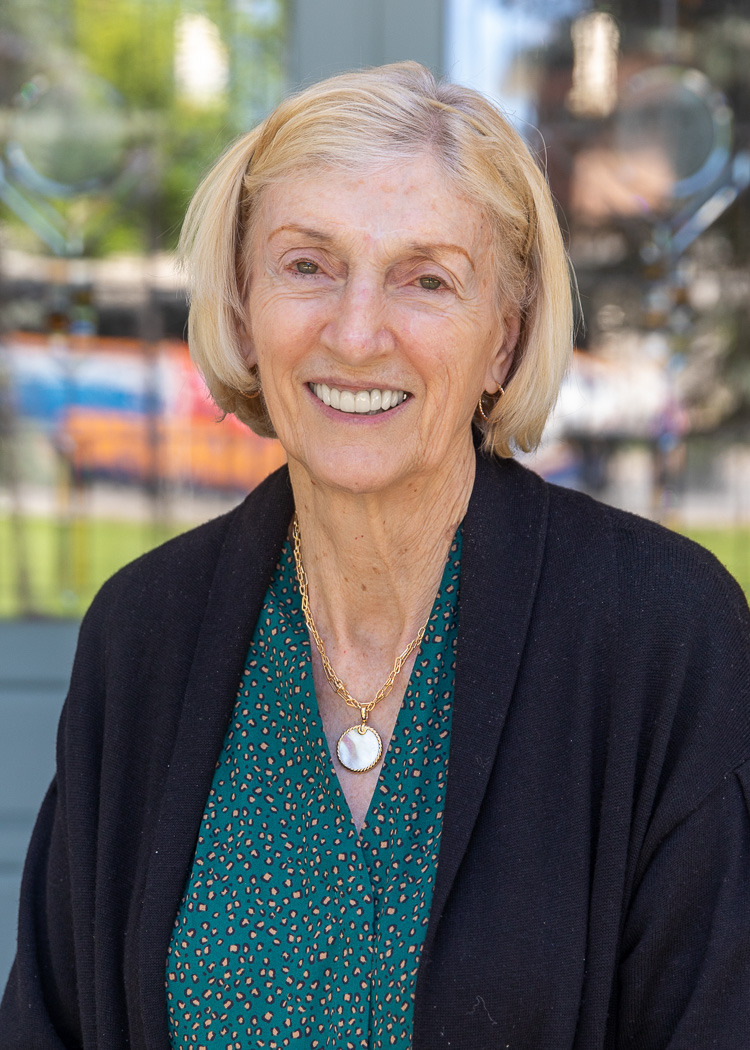 Beverly Nielsen
Beverly was born in Moroni, Utah to Don and Amy Cloward. She is the only daughter with four brothers. She graduated from North Sanpete High School in 1963, and then graduated from Snow College in 1965 with an Associate degree in home economics. She married Keith Nielsen on September 3, 1965; they settled in Salt Lake City where both Keith and Beverly attended the University of Utah. She worked in the corporate office of JC Penney's, the Oil and Gas Commission of Utah, and State Farm Insurance. Together, Keith and Beverly have three children and nine grandchildren.
Beverly's interests have always revolved around her family and also around the Church of Jesus Christ of Latter Day Saints. She has had many callings in the Church with the most recent calling to serve in the Metropolitan Jail Second Branch teaching the women being held in this facility. She is currently serving as captain of the Little Willow branch of the Daughters of the Utah Pioneers. Previously, she and Keith served a three year mission in the inner city of Salt Lake. She also served three years as a missionary companion to Keith who was President of the Australia Sydney mission. In her free time, Beverly enjoys reading, bowling, golf, tennis, quilting, and traveling.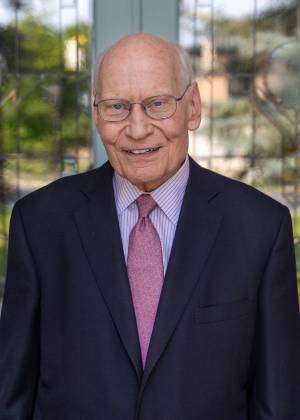 Wallie Rasmussen
Wallie Rasmussen is a native of Salt Lake City, growing up under the shadow of the Block "U." Following receipt of degrees in mining engineering and law from the University of Utah, he and his family relocated to Houston, Texas where he began his career with ExxonMobil. In a thirty-seven year career with that organization, he worked on a number of Upstream projects such as permitting water discharges at the Valdez Terminal of the Trans-Alaska Pipeline, mining advisor to the president and vice-president of ExxonMobil's coal operations, General Counsel of a Western Colorado oil shale project, Division Attorney for offshore and Alaska exploration, and Senior Counsel in the Law group of ExxonMobil Exploration Company. He is a member and trustee of the Rocky Mountain Mineral Law Foundation, an organization dedicated to providing law related education to natural resource lawyers world-wide. Mr. Rasmussen's interests include mining law, oil and gas law, environmental law, and water law. He enjoys bringing both his engineering and law backgrounds into the contracting for and development of natural resource projects.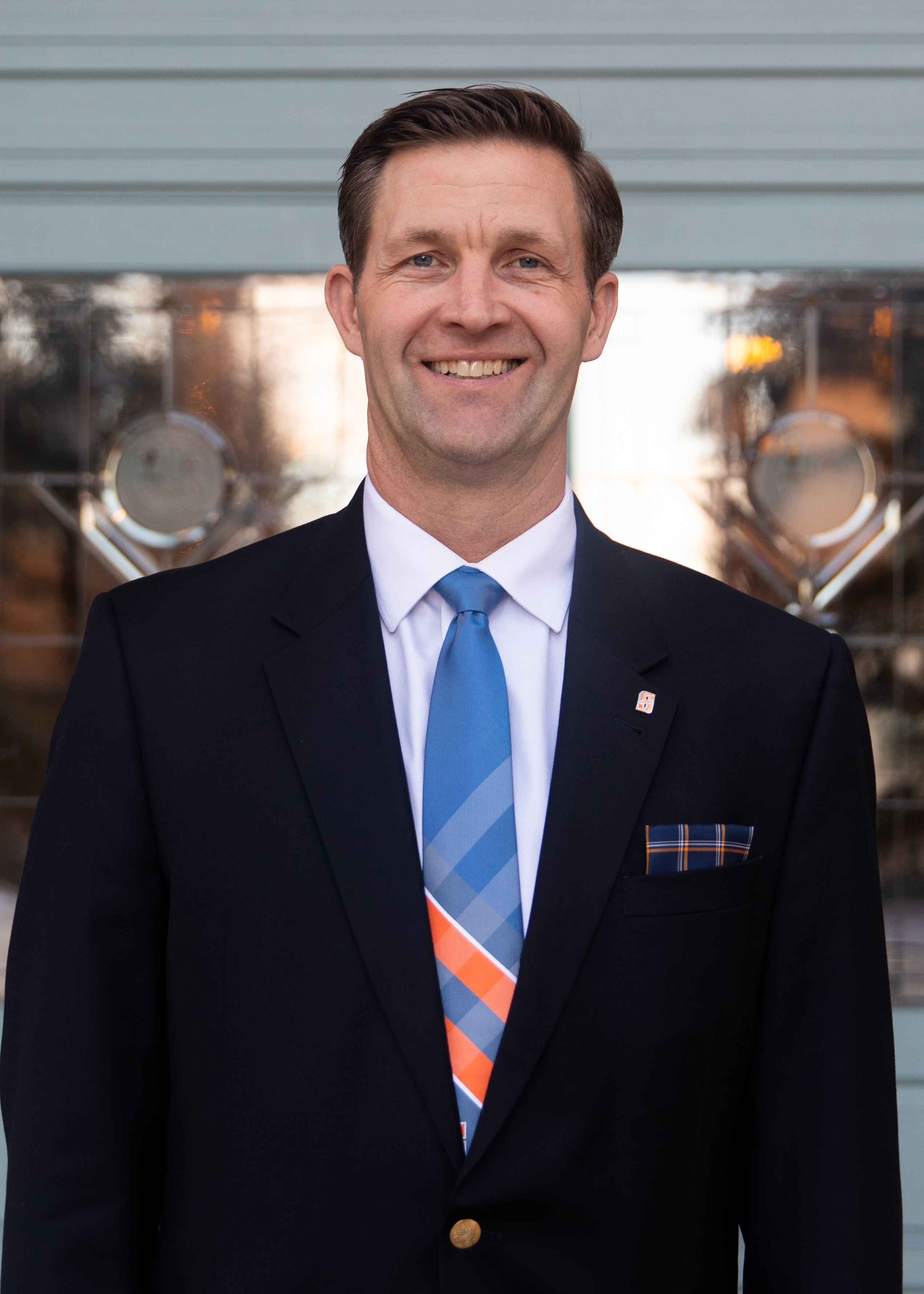 Romney Stewart
As the chief operating officer at Costa Vida Fresh Mexican Grill, Romney Stewart is responsible for the global operations of the company. He brings more than 20 years of experience to Costa Vida, which operates 94 stores in 15 states and Canada, where he successfully led the brand's operations through the COVID-19 pandemic in 2020. During his time at Costa Vida, Romney's experience and leadership have contributed to increases in the brand's average unit sales volume, and implementation of online ordering, supply chain, and vendor management programs that have resulted in multi-million-dollar savings for the brand. Romney holds a Master of Business Administration degree from Texas A&M University, a Bachelor of Arts degree from Brigham Young University, and an Associate of Arts degree from Snow College. At Snow College, Romney was a proud two-year member of the Badger football team (1992 & 1995). Romney lives with his lovely wife Kristin and four children Caroline, Romney III, Collin and Ainsley in Springville, UT. When not spending time with his family, Romney enjoys fly fishing and playing several sports.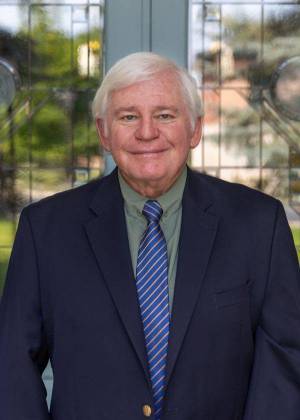 James Tatton, M.D.
Jim Tatton is an adjunct professor of biology at Snow College. After graduating from Snow College, Jim received a bachelor's degree from the University of Utah and went on to earn his medical degree from the University of Utah School of Medicine. He has served as a clinical associate professor in family medicine at both the University of Utah and A.T. Still University in Missouri. Jim and his wife, Kristine, reside in Nephi.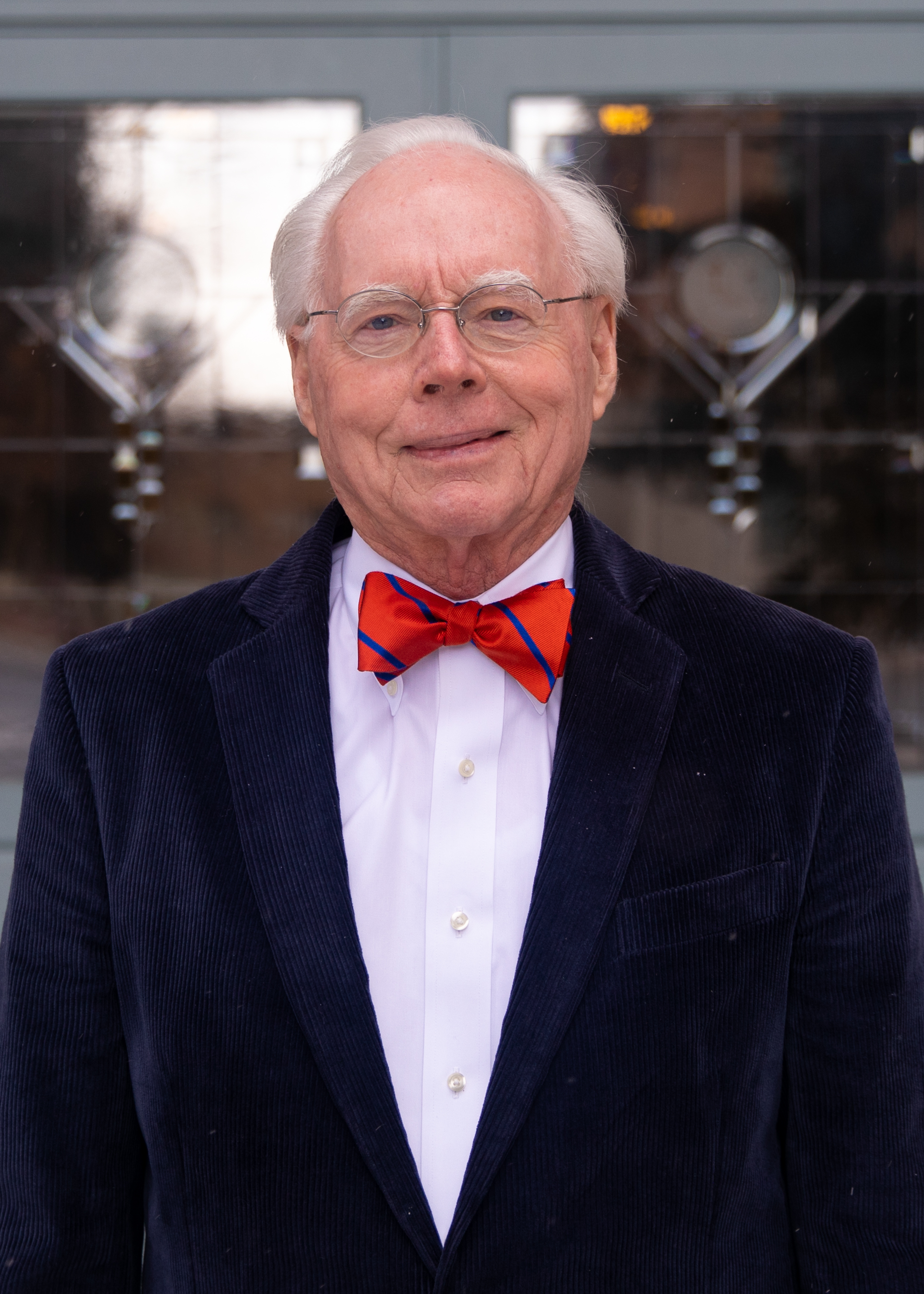 Roger H. Thompson
Roger Thompson is currently a licensed broker in Utah, a commissioner of the Housing Authority of Salt Lake City, and president of the Utah Symphony Conductor's Circle Advisory Council. Roger earned a bachelor's degree in history from Yale University and a Juris Doctor degree from the University of Utah's S.J. Quinney College of Law. He distinguished himself in law school, earning the prestigious Order of the Coif, and was a member of the board of editors of the Utah Law Review. He is also a former president of the Yale Club of Utah; board member of Salt Lake City School Volunteers, Inc.; president of the East High School PTSA; member of the Mayor's Task Force on Historic Preservation; a past delegate of the Utah Democratic Convention; and a member of the board of directors of the State of Utah-Olene Walker Housing Trust Fund. Roger served an LDS church mission in Germany and has also served as a city councilman and council chair for Salt Lake City as well as a member and vice president of the Salt Lake City Board of Education. Roger loves to sing and was a member of the Yale Whiffenpoofs, the Yale Glee Club, and the Yale Alley Cats. He is also an avid tennis player and can be found on the court many mornings. He and his wife, Colleen, enjoy spending time with their family, which now includes 16 grandchildren.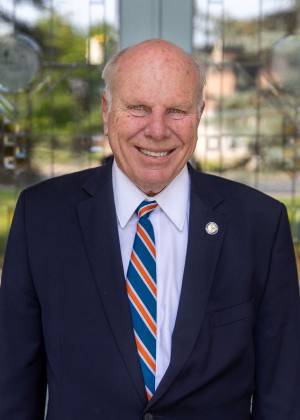 Brent M. Thorne
Brent M. Thorne retired in 2010 after serving in public education for 42 years, including 25 years as a school district superintendent. He is married and has six children and 10 grandchildren. As a young man, he served an LDS mission in the New England states. He later served a mission with his wife, Janis, on the island of Tarawa in the Pacific island nation of Kiribati. During their time in Tarawa, Brent and Janis were adjunct professors for BYU Hawaii and taught faculty at Moroni High School to help them obtain their teaching licenses and college degrees. Brent is active in Rotary International and is an assistant district governor. He attended Snow College and Weber College on football scholarships, graduated from Utah State in 1968, and received a master's degree in education leadership from BYU in 1978 and a Ph.D. from the University of Connecticut in 1984. He also served in the U.S. Army Reserves for six years. Currently, Brent and Janis are ordinance workers in the LDS Manti Temple.