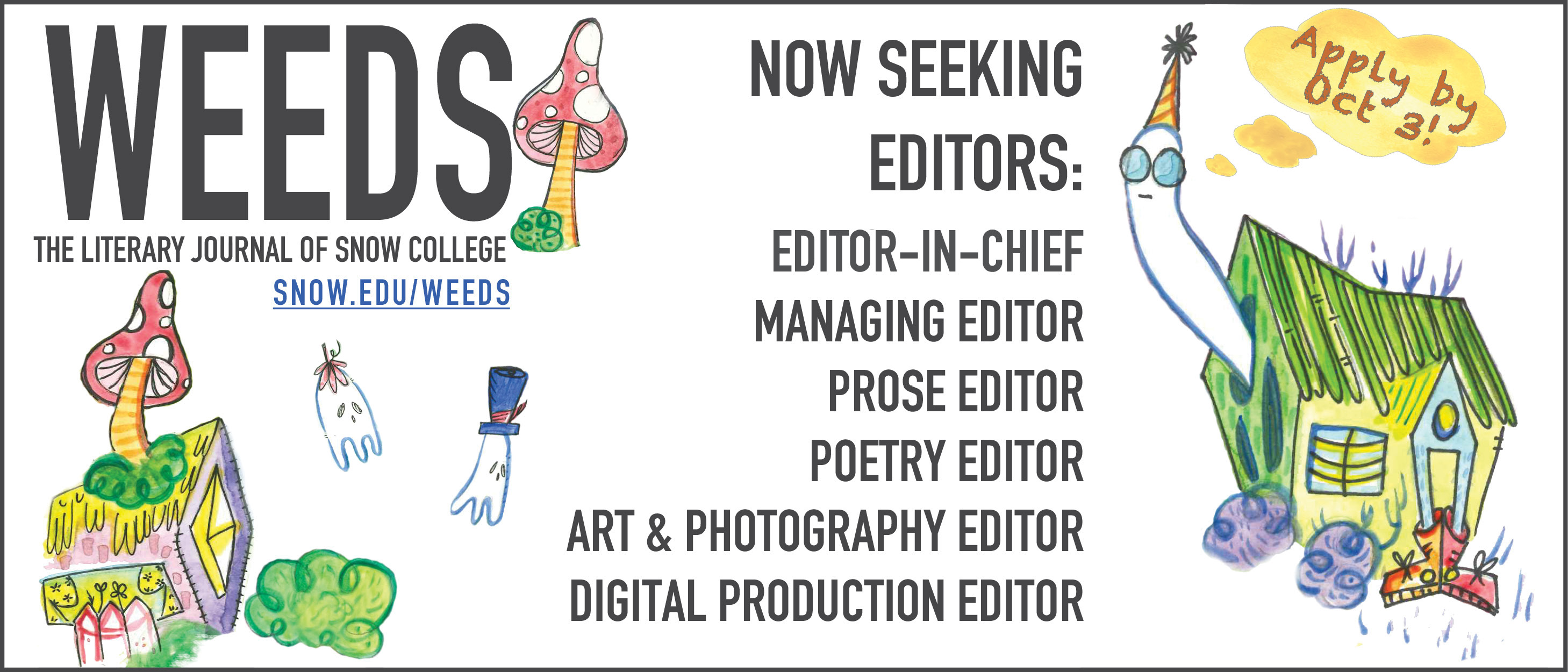 Weeds is now accepting applications for the following positions: Editor-In-Chief, Managing Editor, Poetry Editor, Prose Editor, Art and Photography Editor, and Digital Production Editor.
Please complete the Snow College Internship application and return it, along with a cover letter about why you want to participate, to snowweedsjournal@gmail.com OR drop printed copies off with Sharina Adams in Humanities 127. (Don't worry if you don't already have a lot of experience. We will gladly train you!)
If you are interested in participating on the Weeds staff, but are not interested in filling one of the above positions, you may email snowweedsjournal@gmail.com to express your interest in being on the editorial staff.
Submissions open December 3, 2021 - February 18, 2022.
Submit Written Work
Submission Form
Submit Art & Photography
Submission Form