Snow College Theatre typically produces five mainstage productions each year. The plays selected are chosen to give our theatre students exposure to a variety of dramatic genres as performers and technicians, to entertain our audiences, and to open the world to our six-county area. In addition to our mainstage productions we present a secondary Black-Box Series each Spring Semester of scenes and plays directed and performed by advanced theatre students.
2022-2023 Theatre Productions
Purchase Tickets Here
The Addams Family The Diary of Anne Frank A christmas Carol Cinderella The Importance of Being Earnest
Purchase Tickets Here
For more information, call 435.283.7478
Now you can help to assure that the show always goes on.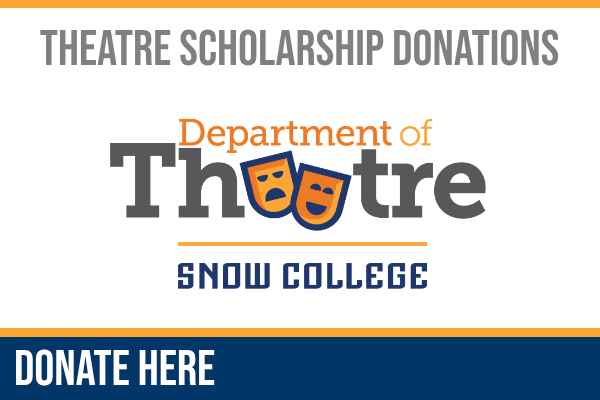 Please give to the Theatre Scholarship Fund so we can keep making Snow College the best destination for every future performer!