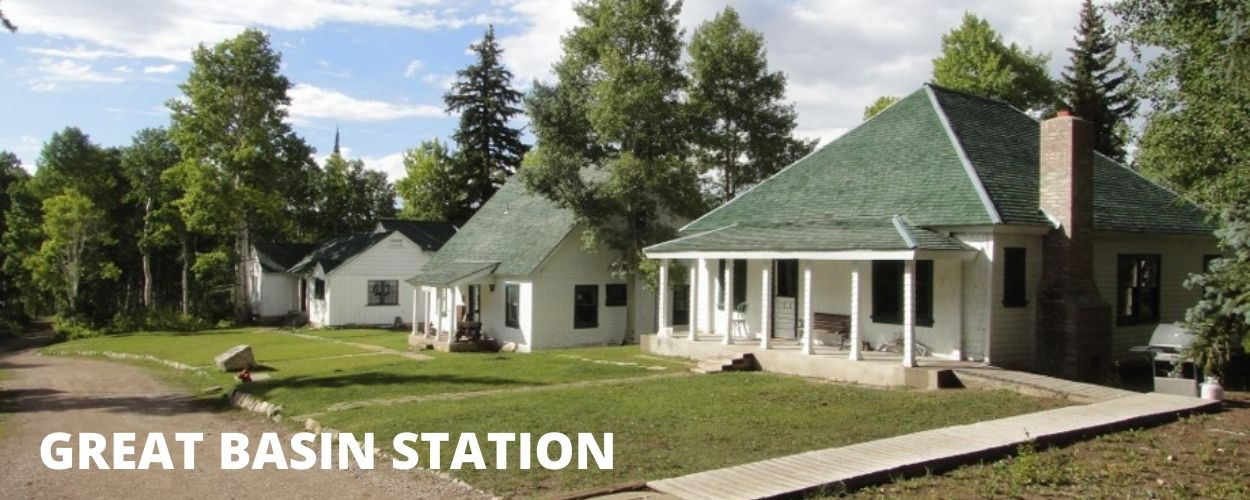 The Great Basin Station is an old, renovated US Forest Service research facility. The Station has a rich history, and is considered by many to be the cradle of world-wide rangeland and watershed research. The Station is nestled in a spruce/fir/aspen forest on the eastern edge of the Great Basin. Today the Station is comprised of eight historic buildings (think of a 1930s neighborhood located at 8,900 feet in the Manti-La Sal National Forest).
The Great Basin Station operates under a unique partnership between Snow College, and the Manti-La Sal National Forest.
The Purpose of the Great Basin Station
To provide an outdoor living/learning center for educational courses, workshops, programs, or activities.
To provide a center for retreats, conferences, seminars, outdoor activities, and so forth, for federal and state natural resources agencies, educational institutions, professional societies, private groups, etc.
To provide a center for community and private activities, supervised by Snow College.
To develop outdoor opportunities, courses, and programs provided through Snow College.
To support the continuing scientific research on the Wasatch Plateau by providing residential facilities for visiting scientists.
To promote the appreciation of the historical value of the Great Basin Experimental Range by maintaining the historical integrity of the site and by maintaining an on-site museum which preserves, displays, and describes the history of the research and the landmark accomplishments of the pioneering scientists.
For questions, contact us at 435-283-7376