Membership is available to a limited number of students based on academic accomplishment and leadership potential. Candidacy is a nationally recognized achievement of honorable distinction. Snow College's NSLS chapter was founded in 2021. In just one year since the chapter's inception, 249 students of distinction have joined Snow College NSLS!
NSLS has been proven to help students develop grit and resilience. Students participate in small, peer-to-peer, accountability groups to work towards their individual SMART goals. The students often set personal goals related to academic success, internships, and career goals. There are national speaker broadcasts motivating students and take place each semester when students need the extra boost to persevere. The National Society of Leadership and Success (NSLS) is the largest leadership honor society and collegiate leadership development program in the United States. They partner with more than 700 campuses across the country and have more than 1.5 million members. NSLS provides college campuses with accredited leadership development programming for students that often fall outside of the traditional honor society model. Instead of using a blanket criterion across the country, they work with campus partners to tailor their nomination criteria to align with their initiatives and challenges. Students need to complete the steps of the program to earn their induction, which includes a certification and digital badging in leadership. Student Life sees this as an opportunity to expand our leadership offerings, as well as support recruitment and retention efforts.
NSLS honors excellence and distinguishes itself by providing members access to a five-step leadership program. During this process, you will develop skills that will drive your success beyond the classroom and into the next phase of your life as a professional or graduate student. The program will provide you access to education from some of America's top leaders including Entrepreneur and Shark Tank star Barbara Corcoran; CNN news anchor Anderson Cooper; The Daily Show host Trevor Noah; Inc. Magazine's #1 Leadership Expert John C. Maxwell, and many others.
NSLS membership is much more than an excellent resume builder. In addition to all your member benefits, you also gain access to the only accredited leadership program offered by a national honor society. During this entire experience, you will learn the principles and behaviors needed to be a strong leader. These include identifying your passions and purpose to help you set successful goals. Use the space below to take notes or questions to ask. Your membership gives you lifetime access to benefits including over $400,000 annually in exclusive scholarships and awards through The NSLS Foundation, leadership training certification (a valuable asset on your resume), an exclusive online job bank, networking with other top students, and discounts that can save you hundreds of dollars on computers, textbooks, grad school prep courses, and car insurance.
Snow College is committed to student access to the leadership development available through this program. In an effort to support student success, limited financial support through the Snow College chapter is available. If you are in need or would like information on how to apply, please contact ude.wons@slsn. Here is how you earn the oppportunity to be inducted in the Snow College chapter of The National Society of Leadership and Success!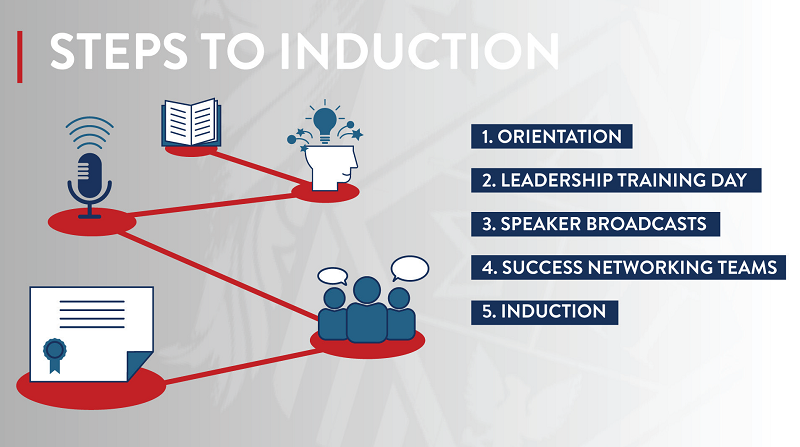 IN A NATIONAL SURVEY OF
NSLS MEMBERS
93%
indicated the NSLS has made it more likely they will achieve their life goals
91%
reported that the NSLS impacted their likelihood of landing their desired future job
97%
indicated they would recommend the NSLS to their peers
To accept your invitation, visit nsls.org/invite and enter your three-digit nomination code. In order for you to join and attend our upcoming Orientation meeting, you will need to enter your nomination code online and pay your one-time registration fee of $95 by September 13th, 2022. After you activate your membership, we will contact you with further details regarding your Orientation session.