Congratulations to all our Years of Service Award recipients. We know that our Snow College employees are our greatest assets. Each of you is an important member of our community and your abilities and contributions will be an important part of our continued success. We truly couldn't serve our students without each and every one of you!
Thirty-five Years
Michael Sorenson
Mike Sorenson has been working at Snow College for 35 years. I am not aware of Mike taking a sick day since he has begun. He returns most of his vacation time to the college. Mike is dedicated and thorough in his work. He has a great sense of humor and is fun to talk to. Mike is very organized and keeps his area looking great. He is experienced in all facets of our work, from daily duties to cleaning carpets–you name it, Mike knows how to do it. He is quick to change out bad light bulbs and offers to help out with minor repairs. He keeps us posted on repairs that need to be done in his buildings. Everyone enjoys working with Mike when they get the opportunity. He is a valuable member of our team!
Renee M Faatz
Renée is prominent and well-respected in the Natural Science and Mathematics Division. Several of her colleagues have commented that she was a great mentor when they came to Snow College, even relocating her office to a lab preparation area so a new faculty could be near other faculty and get properly mentored. Renée is helpful, friendly, and compassionate. She has a passion to help students succeed and learn as demonstrated both in the classroom and on the many field trips she tirelessly uses to reinforce concepts. Renée has earned the reputation of going above and beyond in providing her students with hands-on applied, interdisciplinary, and community-engaged learning experiences. In addition, Renée is widely known as a person that will go the extra mile to help and serve her colleagues. Thanks, Renée, for all you do for your students and your colleagues.
Thirty Years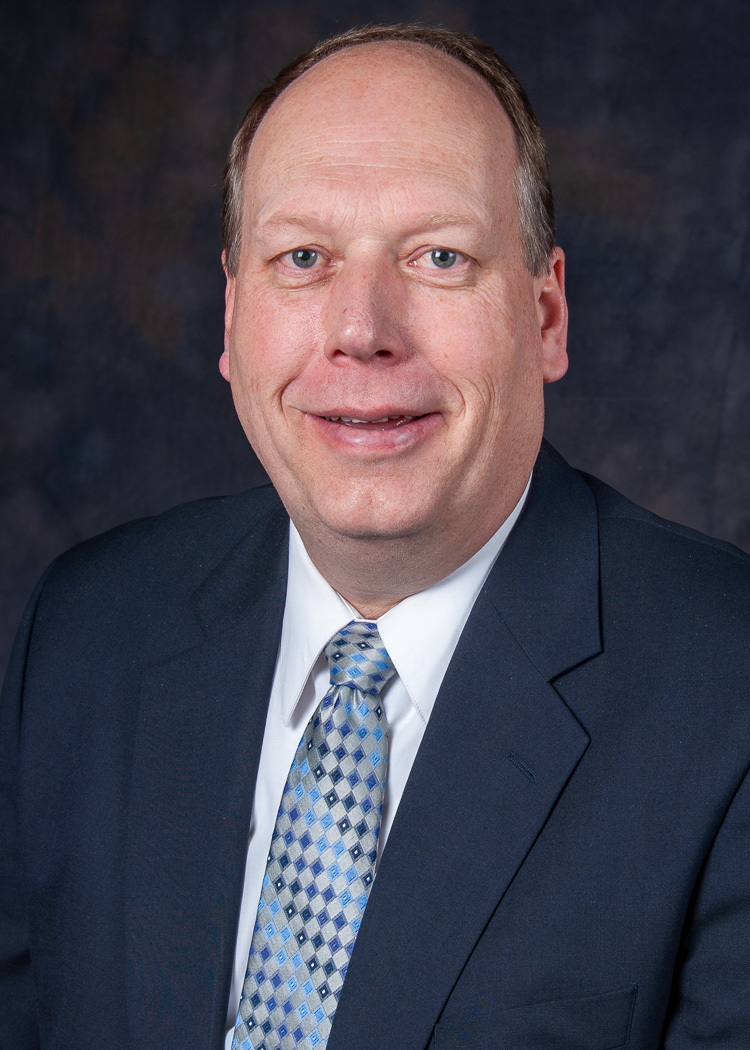 Michael J Jorgensen
It's fair to say that Mike has had a hand in the bulk of things on this campus. Mike is a wonderful team member and keeps us all out of trouble. While some may think that being in charge of shopping for 30 years sounds like a dream, Mike takes his role very seriously. He cares deeply about Snow and despite the efforts of other institutions, Mike really has committed himself to Snow College. We appreciate the good work he does and his fun attitude. Snow College is a better place because of Mike Jorgensen.
Lisa Jones
Words can never be enough to praise Lisa's unsurpassed dedication and unwavering commitment to Snow College. She has made a difference in the lives of faculty, staff, students, and others by making their needs the most important issues of the day, and by always being willing to help out where help is needed. Her outstanding leadership, zealous work ethic, amazing professionalism, selfless reliability, and unquestionable loyalty greatly enhance the overall atmosphere of the College and inspires others to be better. Lisa, we are grateful and honored you are part of Snow College - thank you!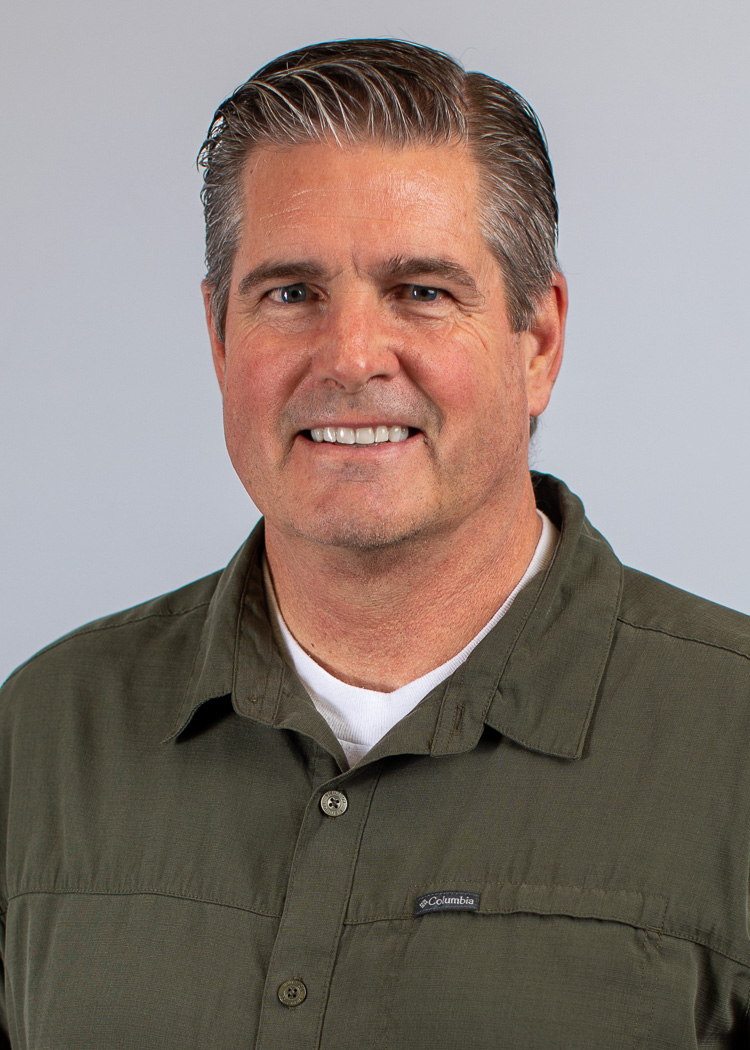 Gary E Chidester
Gary Chidester has long been a fixture on the Snow College campus. During his many years at Snow, he has overseen the formation and growth of New Media -- especially TV and Radio -- at Snow College, promoting and televising athletic events over the years. All the while he has helped countless students learn skills in TV and Radio, leading them to opportunities in these areas after leaving Snow. Gary is a wonderful and generous colleague, and we celebrate his 30 years at Snow.
Alan S Palmer
Commitment - a demonstrated strength of Alan Palmer. In his 30 years, he has built the Snow College welding program--a program that has served well over 1500 students and the local industry. Alan's commitment to his welding profession is evidenced by numerous industry professional credentials and his desire and ability to pass on knowledge skills and applications to students. Student understanding of welding processes from basic to highly technical gas welding is a hallmark of Alan's welding program. Thank you for 30 years of dedicated student commitment and engagement. We wish you the best in your retirement!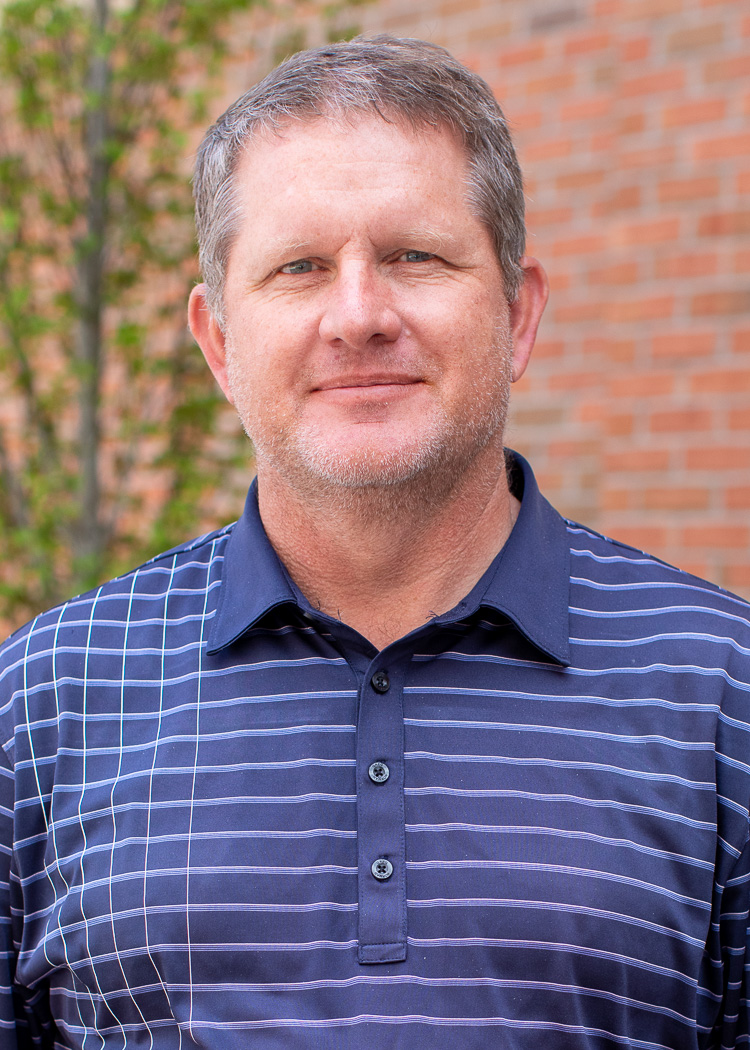 Allan R Stevens
Allan Stevens is a great teacher and mentor. His students comment that he knows his material and he loves to pass this knowledge on to them, taking them on numerous field trips throughout the year, building lasting memories. He makes learning interesting and fun but, it was also noted that he expects quality from his students too. Allan has great interactions with his colleagues on campus and in his profession. Many of these professional colleagues are his former students that have found careers working in ecology and natural resources. Allan has served on the Advancement and Tenure Committee for many years as well as other assignments. He has a talent for working through problems and offering practical solutions. Thanks, Allan, for all you do for your students and your colleagues!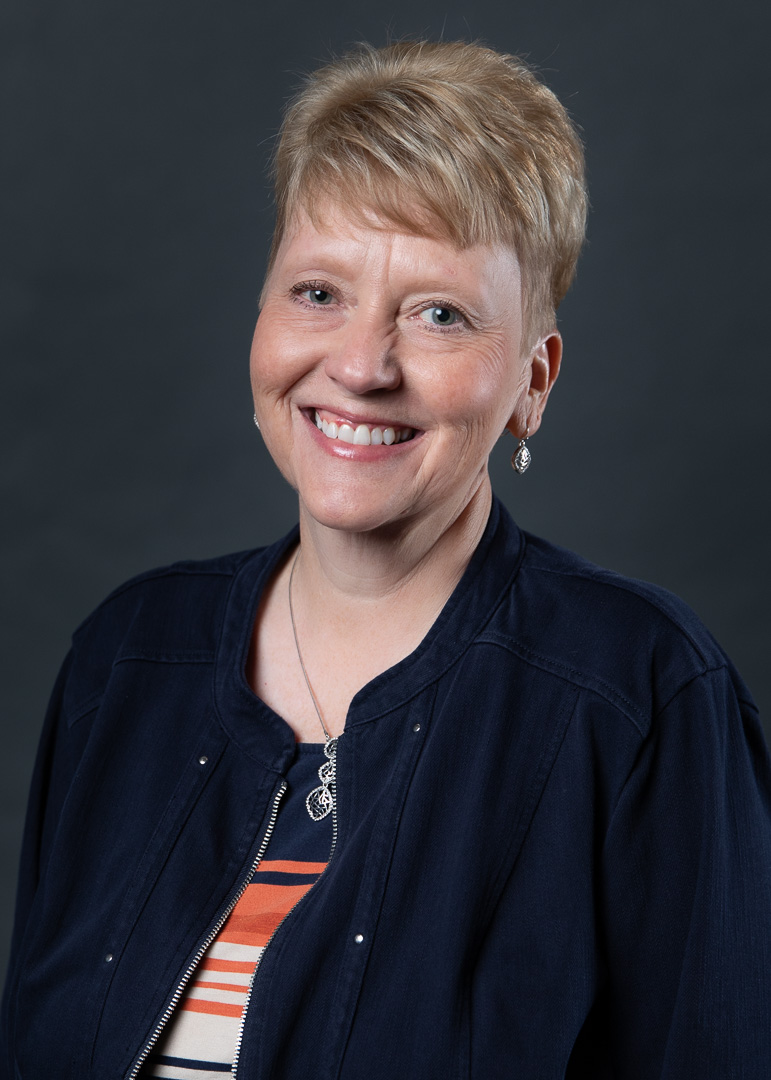 LaFaun Barnhurst
Commitment to professionalism is a LaFaun hallmark. LaFaun excels in her commitment to high quality in the classroom and helping students become their best selves. Her relentless efforts to provide student access to textbooks and course materials at a reasonable cost and accessibility is one of her many capstones in her 30 years of teaching. Additionally, her willingness to help all faculty raise the bar for their courses and break down barriers for students is evidenced by the many committees she has served on, including most recently the online standards committee to work one-on-one with faculty to improve their online courses. Thank you, LaFaun, for all you do for Snow College students!
Twenty-Five Years
Jay D Olsen
Jay Olsen represents the very best of Snow College. Jay is an innovator, bootstrapper, goal achiever, barrier buster, and visionary. He has brought millions of grant dollars to the college which has provided engaging learning experiences to thousands of students. Jay is a respected colleague, teacher, community member, and leader. He finds ways to say "yes" and genuinely cares about the success of all those around him. Anyone who has worked with Jay comes away from the experience feeling uplifted and confident about the future. Jay, Snow College has been a better place for the last 25 years because of you!
Melanie L Jenkins
Melanie Jenkins is a true advocate for faculty and students. She works to ensure that Snow students have an academic experience that rivals any university student experience in Utah. As a faculty member, she taught thousands of students how to think critically and write effectively. As an administrator, she has mentored numerous faculty and cares deeply about them as people. Melanie possesses broad intelligence. She is a whiz at English, math, and the sciences! Passionate about her work, Melanie is valued and respected by her colleagues across the state and works tirelessly to represent Snow and its mission. Thanks, Melanie, for your service over the last 25 years!
Frank D Montoya
Frank Montoya began his journey at Snow College in 1979 when he played linebacker for the Badgers. He fell in love with the love of his life here at Snow College. Frank is not only a great guy, but he is also a moral guidepost for anyone he spends time with. He has taught all of us a lot about our profession, and more importantly, he has taught us how to be better people. He loves his family and talks with his grown children and grandkids quite often. He has a great sense of humor and tells good stories. He has served Snow College for 25 years with great dedication. His positive influence will continue long after he is gone.
Twenty Years
Cynthia Avery
Cindy has been an important advising leader throughout her time at Snow. She is caring and compassionate with her students and always does her best. She's always willing to jump in and help with a task or initiative, and she wears many hats for the Richfield campus. She is a great colleague and we appreciate her so much. Thanks, Cindy!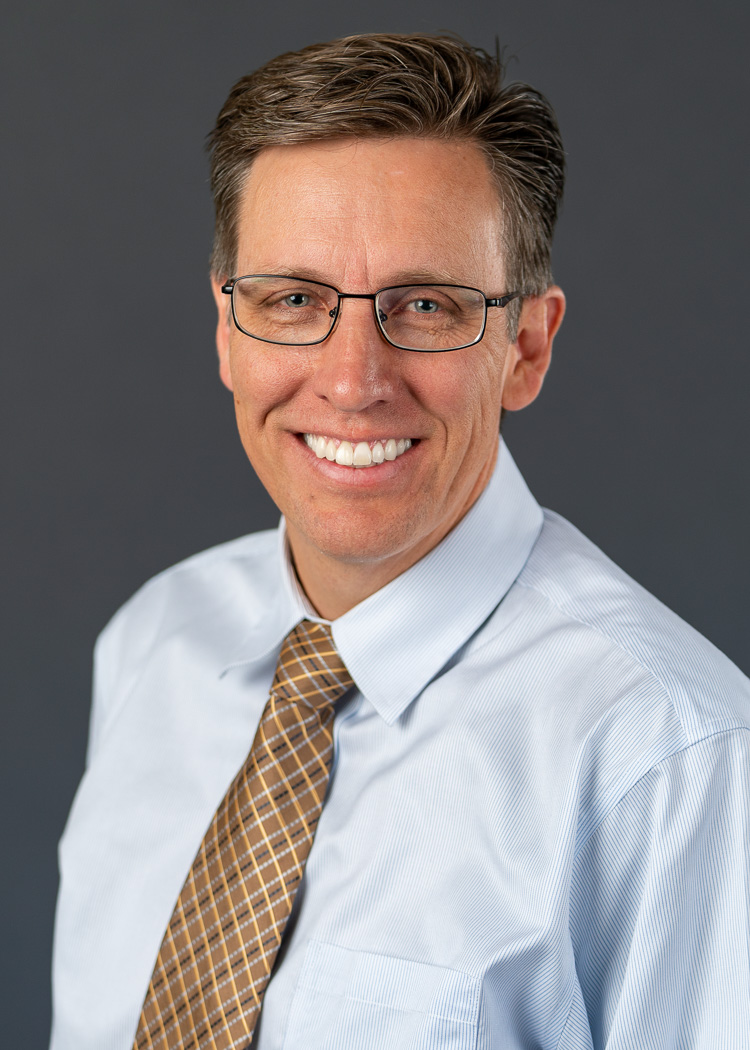 Alan K Christensen
Business and industry experience are foundational for Alan and enrich his business courses. Alan genuinely cares about his students. Previous career experience in business combined with 15 years as the Small Business Development and Custom Fit Director at Snow College and ongoing business consulting work results in courses that are engaging, industry/business applicable, and rigorous. Alan is committed to being a teacher--he is often in his office well after hours communicating with online students or creating and updating modules for his courses. Thank you, Alan for your dedicated service!
Bradley L Taggart
Brad Taggart is, to many, the heart and soul of the Art Department at Snow College. His leadership and vision have helped to build one of the nation's truly great programs, offering one of the strongest Associate of Fine Arts degrees (AFA) to be found anywhere. Snow College Art alumni are rocking the greater Art world, and students flock to this program. Brad's sculptures can be found throughout Sanpete County, all over Utah, and beyond. His work is world-class! We are fortunate to have such a great artist and teacher at Snow College!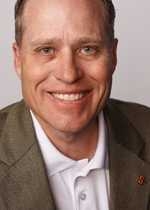 Lawrence A Durtschi Jr
A Jedi can wield a lightsaber or just about any other technology. Lawrence Durtschi started at Snow 20 years ago as a webmaster and has worked on everything from pulling cable, starting the snowbadgers.com athletic website, initiating social media communications before any of the other higher education institutions in Utah, and even removing a pesky raccoon that had occupied our beamed internet shed near the water tower. Lawrence eagerly assists anyone with technical, web, digital sign, or other IT requests. We are lucky to have the 2020 Snow College beard champion in our midst!
Fifteen Years
Jesse D Bratton
The Snow College IT department is lucky to have Jesse on its team. With the responsibilities of 320+ security cameras as well as 400+ telephones, Jesse works hard at keeping us secure and communicating. Speaking of communicating, Jesse also installs and maintains all the network cabling across both our Ephraim and Richfield campuses. Jesse instills a "can do" attitude in everything he does. His knowledge and expertise in his field are second to none. Thanks, Jesse, for all your hard work and service to Snow College!
Todd M. Hermansen
Todd Hermansen has been a valued member of our custodial team for 15 years. He is a dedicated employee who is always willing to help in any way he can. Once upon a time, there was a nursing student running late to a potluck dinner at west campus. She spilled her entire crock pot on the carpet and was frantically trying to clean it up. Todd stepped in and took care of the spill. Todd is a great family man and supports his kids in every way he can. He gets great joy from seeing them do well. Todd cares about our campus and does a great job keeping it looking great!
George English Brooks
English Brooks deserves every bit of respect he has on campus. And he has a lot of it. He is a skilled teacher and a supportive colleague in the Humanities Division. Furthermore, he brings unique skills and talents to his work. English loves to lead students in out-of-class experiences, whether that is clearing brush as a civic engagement project in the hills above Ephraim or taking students studying the borderland to Big Bend National Park in Texas. English's concern for all students is also apparent in his years serving as an advisor for Latinos in Action, and he has a special talent for supporting Latinx students in achieving their educational goals. He is also a gifted writer and scholar and continues to develop in his academic specialties. Snow College is a better place because English Brooks works here.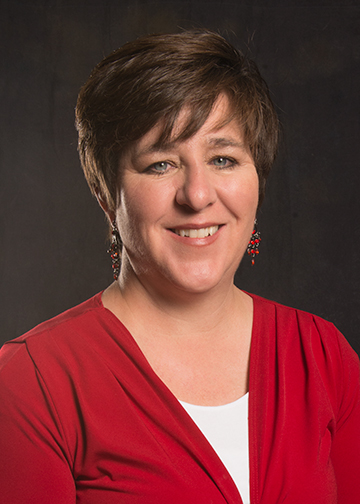 Madeline LeBaron Johnson
Madeline LeBaron is the backbone of the Woodwind Area in The Horne School of Music at Snow College. Her clarinet studio is the envy of the state, and her students go on to successful careers as players and teachers around the country. Madeline also teaches foundational courses in music, providing 1st and 2nd-year students with the most essential music knowledge on which they build their music studies. Her work ethic and dedication are a hallmark of her tenure at Snow College, and The Horne School of Music is now a "destination school" thanks to Dr. LeBaron's wonderful teaching!
Michael Preston Medley
The desire to provide educational opportunities for all shows in the work Mike has done at Snow College. His collaborative leadership and vision were integral to establishing the Central Utah Region CTE Consortium to prioritize CTE pathways from high schools to Snow College to Industry and establishing a process for intentional focus of Perkins funds to support these CTE pathways. Mike's professionalism and vision have opened doors for Snow College to have a significant and increasing presence in the Central Utah Prison to provide training opportunities to inmates in preparation for reentry into the workforce and society. Thank you, Mike, for your dedicated service!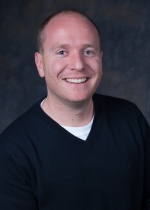 Nick L Marsing
Nick Marsing is one of the more dynamic professors in the Social & Behavioral Science Division. His enthusiasm for psychology is infectious for his students, and his fun and informative lectures are well known across campus. One of the exciting things Nick does is help his students learn to appreciate undergraduate research. He often gives students opportunities to share this research at conferences and on campus. He is always friendly and helpful to colleagues and his positivity is a real asset to Snow College. Thanks for all you do Nick!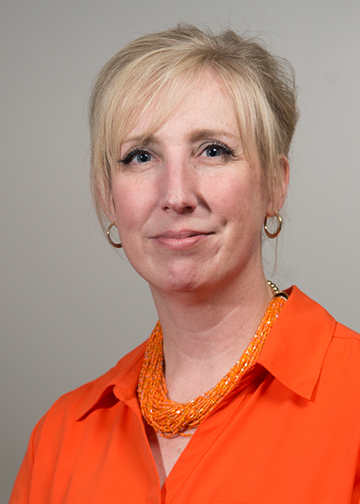 Heidi M Stringham
Heidi Stringham can do anything! Always a professional, Heidi can handle anything from a leaking roof to a political crisis. In addition to being trusted and respected by colleagues at Snow, Heidi has built a reputation of dependability and confidence among community and business leaders. She always follows through and gets the job done. Her ability to plan, organize, and execute an event is remarkable. Heidi is incredibly empathetic and seeks to understand others' perspectives. She can relate to anyone: struggling students, panicked employees, industry professionals, mayors, U.S. senators – Heidi can find common ground with everyone. She is a problem solver, a beloved colleague, and an invaluable asset to Snow College!
Matthew G Green
Matt has been a valued member of the Campus Services team for 15 years! He has dabbled in other areas in the department but has spent most of his time in the Grounds department where he currently serves as the manager. Matt is admired and respected by his crew. He works alongside them daily, teaching them and learning from them. Matt also serves as the Campus Fire Marshal which occasionally keeps him up at night! We know we can always count on him to do anything that's needed. He's a team player and is respected by many on campus. He has served as Staff Association President and on many other committees, been involved with many pow-wows for large events on campus, and is the king of graduation prep! He and his team make our grounds beautiful every summer and keep our sidewalks safe in the winter. We appreciate Matt and his time here at Snow and look forward to many more years!
Ten Years
Christian Thomas Adams
Chad H Dewey
Lorie M Hughes
Sherry S Nielson
Sandra Yardley Cox
Jeffrey Scott Wallace
Whitney C Ward
Merrill S. Worthington
Jarrett D. Henrie
Donna Birk
Five Years
Kathryn P Justesen
Kelly R Larsen
Angela Ison
Carol L Kunzler
Jill Trythall
Kevin R Arrington
Carlie Fowles
Aaron B Jones
Jacob Lyman Thomas
Trent J. Fawcett
Heber Allen
Nathan W Beck
A Scott Allred
Lorilei D. Adams
Malinda Lee Sorensen
Anthony Dartagnan Peterson
Kamerila Olsen
Past Years of Service Recognition
Want to check out past Years of Service awards? Click on a link below to access the archives!