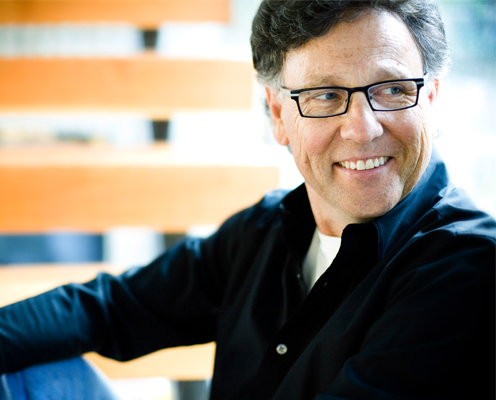 April 14, 2016—EPHRAM, UTAH— Snow College is pleased to announce that Utah's own well-loved composer and entertainer, Michael McLean, will serve as host at this year's Leadercast event on May 6, 2016 in Ephraim, Utah. Leadercast is the world's largest one-day leadership conference, originating in Atlanta and simulcast to hundreds of locations around the world. Snow College is Utah's only host for the event.
The theme is "Architects of Tomorrow" and will equip attendees to create their own visionary path. More than 120,000 people will participate in more than 20 countries. Nationally recognized leadership experts and on-site activities will inspire the more than 300 people anticipated to participate in Ephraim. Specially selected simulcast presenters include:
Kat Cole—Group President, FOCUS Brands, Inc. (including Cinnabon®, Moe's Southwest Grill®, Auntie Anne's®, and more)
Steve Wozniak—Co-founder of Apple, Inc.,
Nick Saban—Head Football Coach, The University of Alabama
Henry Cloud—Acclaimed Leadership Expert, Clinical Psychologist, and Best-Selling Author
Andy Stanley—Leadership Author and Communicator
James Brown—Network Broadcaster, CBS Sports and News
Rorke Denver—Navy SEAL Commander and Author
Chris Barez-Brown—Author and Creativity Guru
"Sound leadership is valuable at every level– whetherin our communities, businesses, schools or families. We hope this event will help everyone, from the entrepreneurs who support our area's economy to parents and educators who influence the leaders of tomorrow," says Snow College's president, Dr. Gary Carlston.
Leadercast is open to the public. Ticket sales end on April 22. More information about the event is available atwww.Snow.edu/leadercast.


ABOUT SNOW COLLEGE
Snow College, founded in 1888 by Utah pioneers, is a two-year college with campuses located in Ephraim and Richfield, Utah. Serving more than 5,000 students, the college has been nationally recognized for its student success rates, affordable cost-for-value, involvement opportunities, and exceptional teaching.