Class Description:
This 3 hour interactive training/workshop is both fun and highly informative. The first 90 minutes offers a verbal presentation where we discuss the real world of Domestic and Sexual Violence by the numbers. We dive into the 4-A Model which covers Awareness, Attitude, Anger and Action followed by myths - or those things we've been taught will help us. We will uncover those myths, which may help us, but may also work against us. From here we move into a physical demonstration where we cover several defensive strikes and learn 8 - 12 grab and escape techniques that can be used in an assault situation.
This course is for WOMEN ONLY and has a required dress code, waiver, and age limit. 12 and up are invited to participate with girls aged 12-17 needing to be accompanied by a paying adult over 18.
Instructor reserves the right to dismiss anyone from this class at any time without reimbursement or explanation.
This class can be bundled with The Beauty of Boundaries and Dating the Enemy for a combined price of $199, a savings of $82 compared to each individually.
Current Snow College student can contact the Continuing Ed office for special pricing.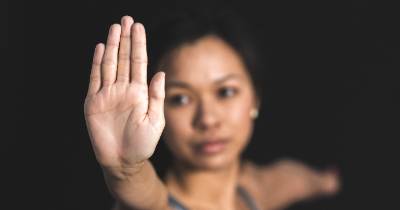 Instructor: Shayne Burton
Day(s): Saturday
Date(s): February 11, 2023
Time: 1:00 - 5:00 PM
Location: Ephraim - Trades Gym (West Campus)
Cost: $124 per person
CRN: 3289
There is a minimum of 8 people required to run this class. Maximum is 22.
For registration info, click here.