Computer Tech and Applications is an introductory course covering computer-related topics and computer applications. Students will use the current version Microsoft Office 365 to learn the basics of word processing, spreadsheet, and presentation software and use all applications in a final project. Other topics may include technology concepts, security, ethics, operating systems, file management, and various technologies and computer applications related to a major or career.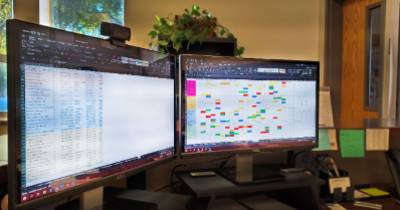 Instructor: LaFaun Barnhurst
Day(s): Some Monday meetings
Date(s): January 9 - May 4
Time: Self-Paced CBE
Location: Online
Cost: $345
CRN: 3256
Registration info and help, click here.
Badges
There are five badges that can be earned by completing this course. If all five are earned, a sixth badge will be issued showing a credential in Introductory Microsoft Office.